Gwen's Holiday Closet
Holidays can be a fun excuse to dress up in the most colorful outfits and our resident fashionista, Gwen, loves to try on different clothes from her closet. Search for important clues around her room to unlock a cool holiday themed wardrobe.
How to play Gwen's Holiday Closet
Mouse to play the game.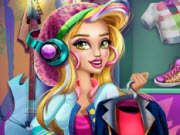 Play Game