Princess Ring Designer
Welcome to our princess accessories shop. You can use your imagination and designer skills to create some unique accessories. Start by creating a cute and colorful ring. You have so many options regarding the color and design. Next step is to create a bracelet and match it with your ring. Have fun!
How to play Princess Ring Designer
Mouse to play the game.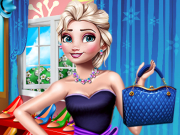 Play Game