Princesses On To Go
Our princesses are preparing for the prom party and they must to have a perfect look. You are a valuable designer and certainly you will find the perfect suits for our girls. Good Luck!
How to play Princesses On To Go
Use your mouse to play this game.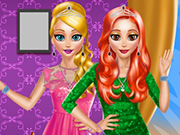 Play Game